Welcome to the Home of the Desert RATS
The Summer heat is coming.   Here is a list of cooling centers in Riverside County.  2015-Cooling-Center-Flyer.  This is a PDF file that you can print.
ARES and Red Cross in Coachella Valley
The Coachella Valley ARES group is teaming up with the American Red Cross to help support them with communications.  To participate you will need to sign-up as a communications volunteer at the following web address  American Red Cross Volunteer Sign-up.  You will get an e-mail to validate your e-mail address and then you will need to log into the system and fill out your profile, agree to the background check, and select what type of volunteer you are.  You will also need to watch a 45 min video about the American Red Cross.
We will be posting more information on the ARES page as opportunities come up to help.
Upcoming events
Monthly Club Meetings are located at  the Palm Springs Civic Yard, 425 N. Civic Drive, Palm Springs, CA 92262.
Field Day June 27-28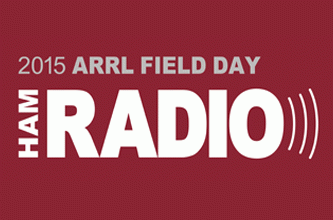 ARRL Field Day
ARRL Field Day is the most popular on-the-air event held annually in the US and Canada. More than 35,000 radio amateurs gather with their clubs, groups or simply with friends to operate from remote locations.
When & Where
Field Day is always the fourth full weekend of June, beginning at 1800 UTC Saturday and running through 2059 UTC Sunday. Field Day 2015 is June 27-28.
The Desert RATS club will be at the Palm Springs EOC (Emergency Operations Center).  It is located at:
3200 E Tahquitz Canyon Way,
Palm Springs, CA 92262.
The entrance will be at the back of the building.  It is right in front of the Palm Springs Airport entrance on El Cielo Road.  There is a Dog Park behind city hall.  You will enter from the parking lot between city hall and the dog park.
To find other locations check out the ARRL website Field Day Locator.  There are 1421 sites listed in the database so you should be able to find something close to you.
Objective
To work as many stations as possible on any and all amateur bands (excluding the 60, 30, 17, and 12-meter bands) and to learn to operate in abnormal situations in less than optimal conditions. Field Day is open to all amateurs in the areas covered by the ARRL/RAC Field Organizations and countries within IARU Region 2. DX stations residing in other regions may be contacted for credit, but are not eligible to submit entries
Special Announcement
The Desert RATS Club is now offering  a lifetime membership option.  The cost is $150.00.  If you wish to sign up for this option please fill out the form located here and pay via PayPal.  You can also pay at one of our monthly club meetings.

We encourage everyone to listen to the National Traffic System NETS. They are held every Tuesday and Thursday at 8:30 PM on the PAPA Repeater system. Repeater is 445.640 Neg offset PL 107.2 If you have D-Star the repeater is 447.140. We will be having a presentation latter in the season on NTS.
Take a look at Los Angeles NTS Section. Read the part on the webpage about NTS Online Training to get started. It will help you understand the presentation latter on in the season.

Monday nights at about 6:25 PM we have the Amateur Radio Newsline and then at 7:00 PM all are welcome to join the weekly NET.  At 7:30 PM we have a friendly informal chat on 10 Meters at 28.454 MHz or we will be doing some 2-meter AM chatting.
We have compiled a list of repeaters that cover the Coachella Valley.  Take a look at this page for a list.  Repeaters that Cover the Coachella Valley.  If you have a repeater that you would like listed on this page please use the feedback form and submit it to us.
Members of the Desert RATS club try our best to live by this code at all times.
The Radio Amateur Is:
* CONSIDERATE…never knowingly operates in such a way as to lessen the pleasure of others.
* LOYAL…offers loyalty, encouragement and support to other amateurs, local clubs, and the American Radio Relay League, through which Amateur Radio in the United States is represented nationally and internationally.
* PROGRESSIVE…with knowledge abreast of science, a well-built and efficient station and knowledge above reproach.
* FRIENDLY…slow and patient operating when requested; friendly
advise and counsel to the beginner; kindly assistance, cooperation and consideration for the interests of others. These are the hallmarks of the amateur spirit.
* BALANCED…radio is an avocation, never interfering with duties owed to family, job, school or community.
* PATRIOTIC…station and skill always ready for service to country
and community.